If I believed that once I buy an electronic device, that I have the right to run whatever code I want on it, I would "jailbreak" my iPad.  I would then have screenshots like the one below of multiple apps running at the same time, including running 3rd party apps in the background – or "multitasking" – something Apple and Steve Jobs currently don't support.
 
Multiple apps theoretically running at the same time on my iPad
Apple has announced multitasking support for the iPad in fall 2010 – but it will be limited – for example most apps will simply stop once they are in the background.  This theoretical multitasking works now – all you'd need is Spirit (http://spiritjb.com/) and Multifl0w (http://www.multifl0w.com/).  I have more screenshots below.
Theoretical multitasking on the iPad – now!
The New York Times app, Twitterrific, and Mail all running at the same time - Backgrounder provides a visual indication of which apps are running -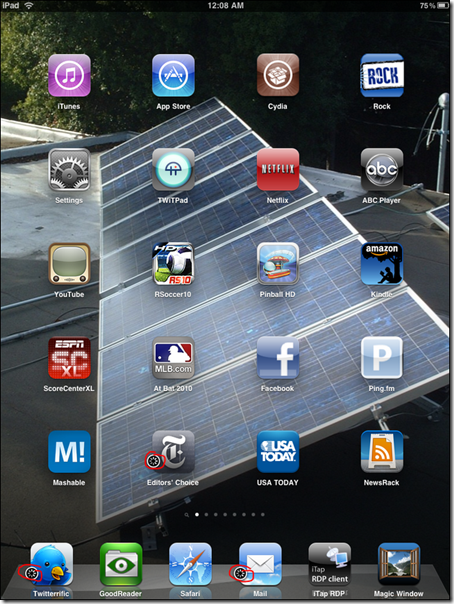 Tap the home button twice and you get a bunch of tiles for each of the currently running apps – switch to an app easily or close it (note: in this screenshot Multifl0w is formatted for the iPhone, but running on the iPad) -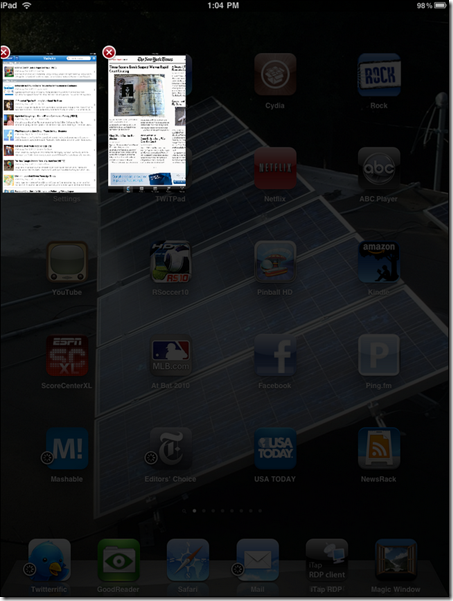 Swipe the top of the iPad screen and you get the SBSettings menu – providing a bunch of quick features and settings from any app – including SSH, S/FTP, and more -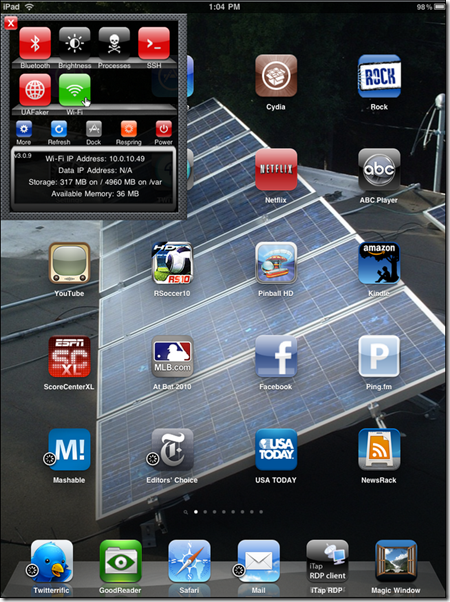 You can also kill processes using the SBSettings "processes" widget -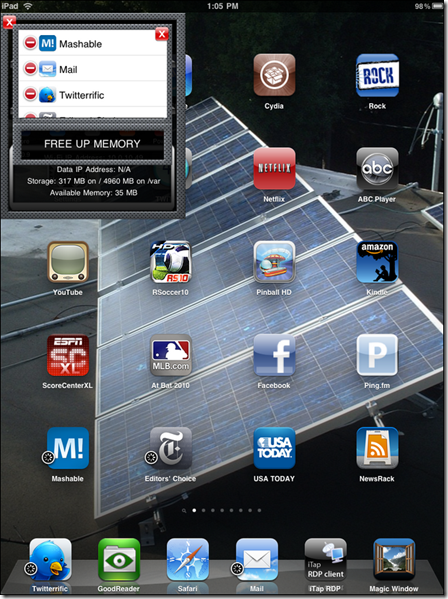 Hold the "home" button for a few seconds and you can enable or disable an app easily -
Good times!